Minibus Service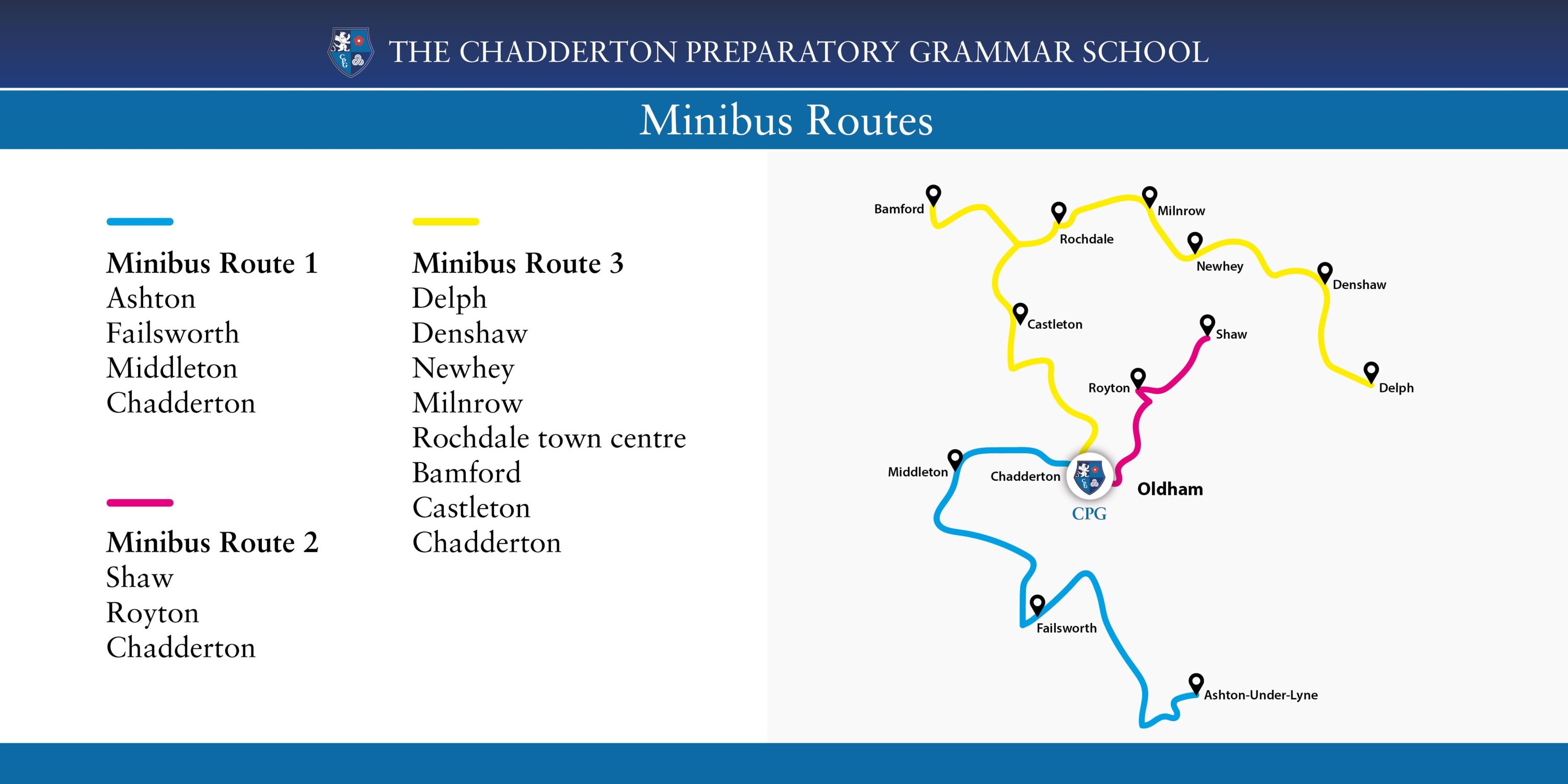 A safe, reliable journey to school for pupils.
We understand that parents have extremely busy lives and so, to be of some help, we run three minibus routes to The Chadderton Preparatory Grammar. This enables pupils to become more independent as they are able to catch the bus on their own, and it opens the door to pupils from a wider catchment area.
We employ our own fully-trained and qualified drivers. Our modern fleet is regularly serviced and complies with all regulations. Children are allowed to travel on the bus from Reception. We work closely with parents of new children to ensure they quickly feel at home and at ease with their journey.
It is £30 per week and for more details, please contact the office.
The minibus does pick up and drop off as designated local locations.